Category: Mountain landscapes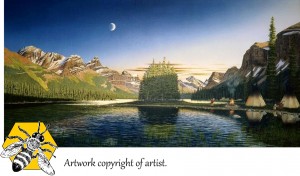 Conrad Mieschke
"Maligne Lake"
Acrylics
24″ x 48″
$3,500
This work will be in the Rose Theatre Gallery, September 2016 as part of the 8 Buzz Artists Exhibit.
"This Painting was conceived during a 5-week camping/hiking trip with my son Paul in Jasper National Park, Alberta Canada and inspired by the same image on the back of the former Canadian 20 Dollar bank note (out of circulation since the 1960s)."
"It was sketched on location, but completed in my studio."
For more examples of Conrad's artwork, see his category on Big Art Buzz or visit his website.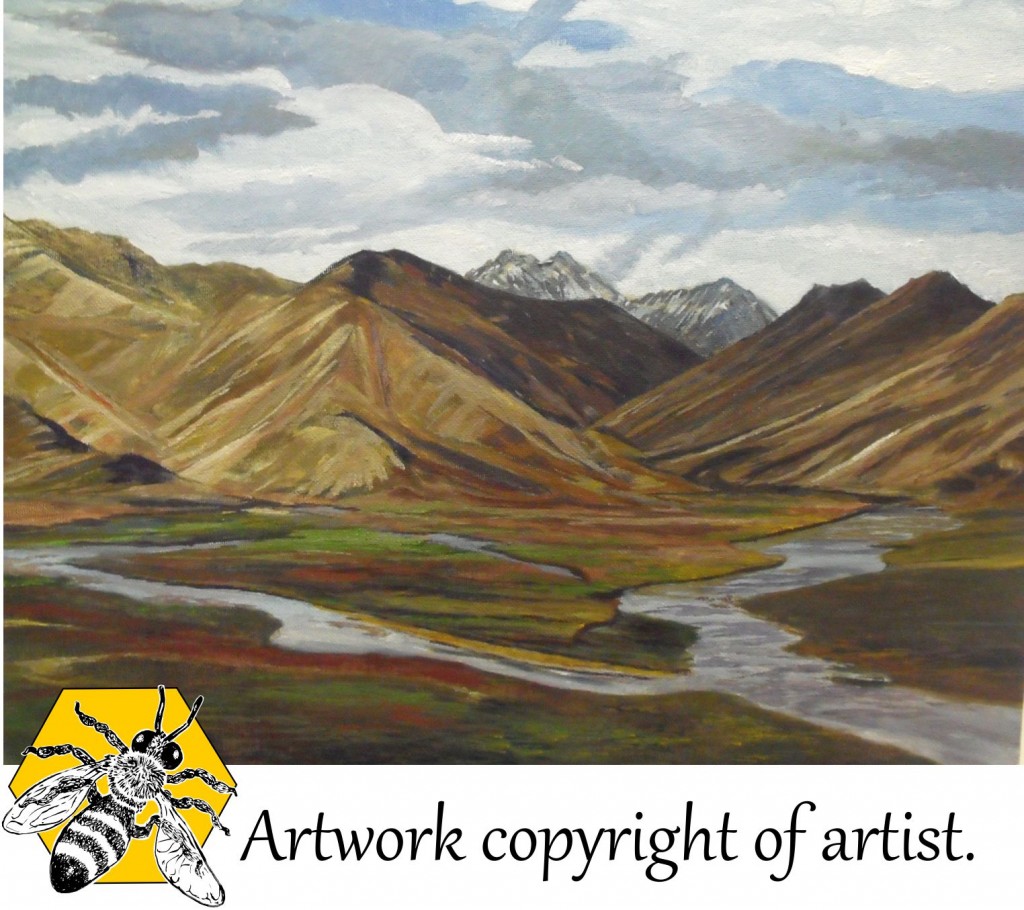 William Band
"Long View"
Oils
20″ x 16″
See this work on William's official website.