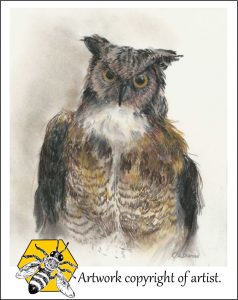 C. A. Seaman
"Owl"
Drawing with pastel pencil, some charcoal and some conté.
8.5″ x 11″
Reproductions $10
You may see much more of Christopher's works at Fineartsmanga.com
Click on Fine Arts Drawing and Painting which takes you to Fine Arts Image Galleries and scroll down until you see Aviation and Naval Art.