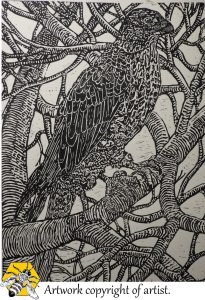 Keith Moreau
"Gyrfalcon"
Open edition single colour lino block print.
16.75″ X 22.75″ image size
On exhibit until Sunday, August 19, 2018 as part of "A Creative Buzz"
our first major art show.
Keith is the artist behind Big Art Buzz and welcomes you to the creative hive.
To see more of Keith's artwork, check out his Facebook page.