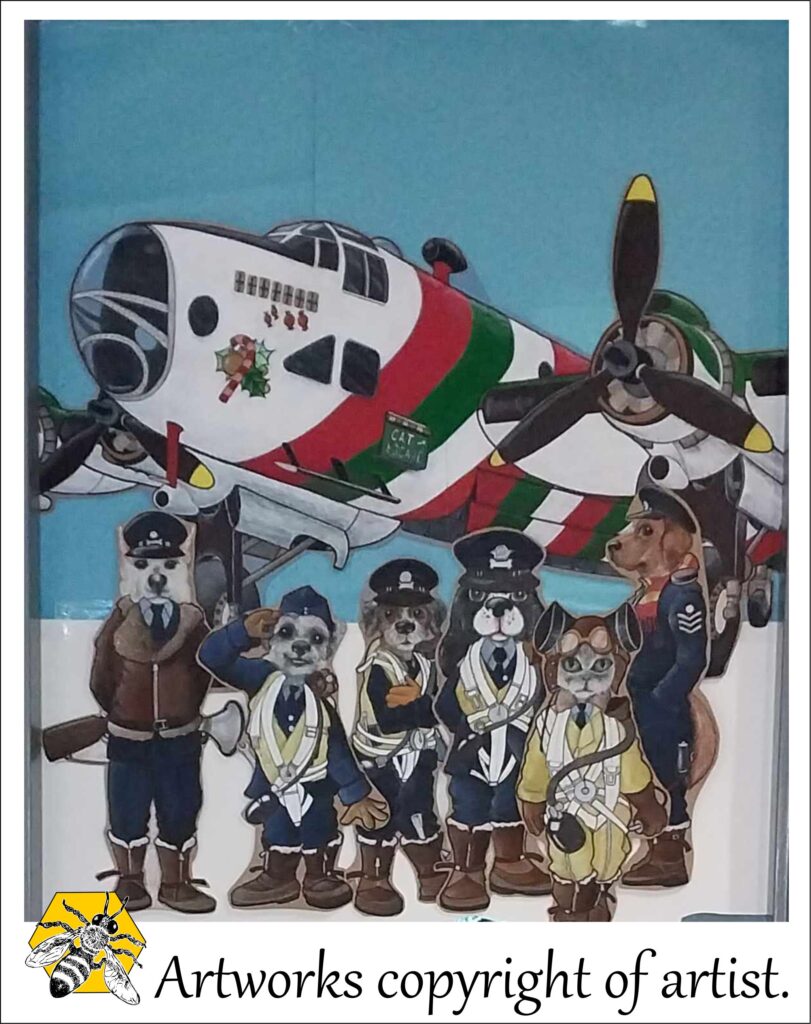 C. A. Seaman
"Decorative Door Design"
3′ X 3.5′
Created as part of a friendly door decoration competition amongst the staff at the
National Air Force Museum of Canada, Trenton.
It is on display to anyone who pays general admission to the museum during the holiday season.
Materials mixed media (gesso. dollar store paints, coloured pencils, markers and art pens.