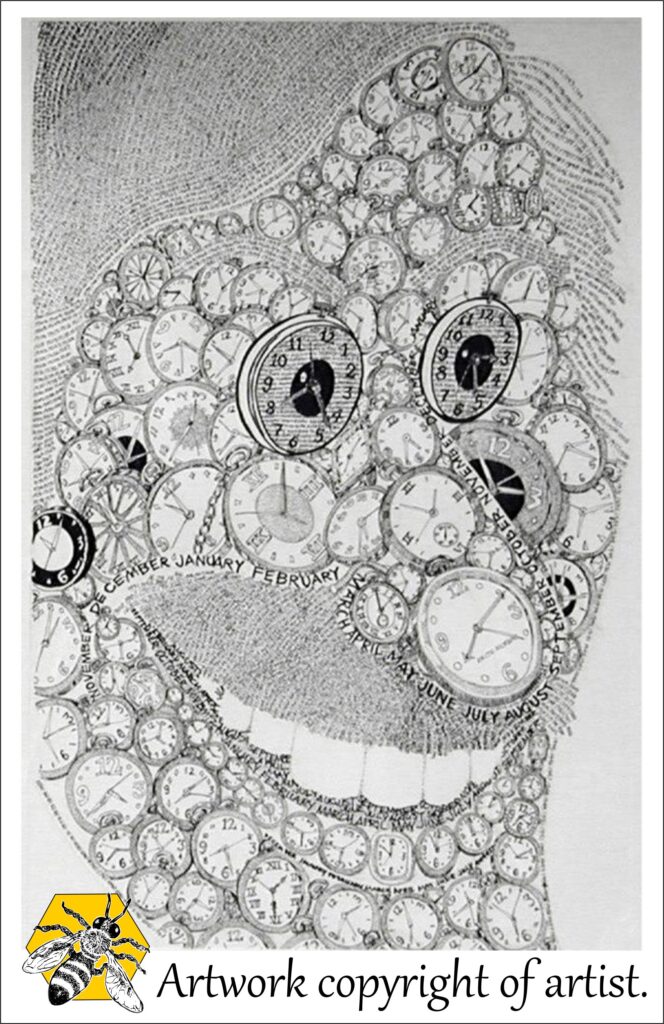 Keith Moreau
"Father Time"
Pen & ink
21.5″ X 33″
"Father Time" was created using a Sharpie pen. It is a large piece and took 20 to 30 hours to draw. The hair is different years from various centuries, the flesh is watches, the edge of the nose and interior of the mouth is the months of the year and the tone of the iris is the days of the week.
Keith is the artist behind Big Art Buzz and welcomes you to the creative hive.
To see more of Keith's artwork, check out his Facebook page.