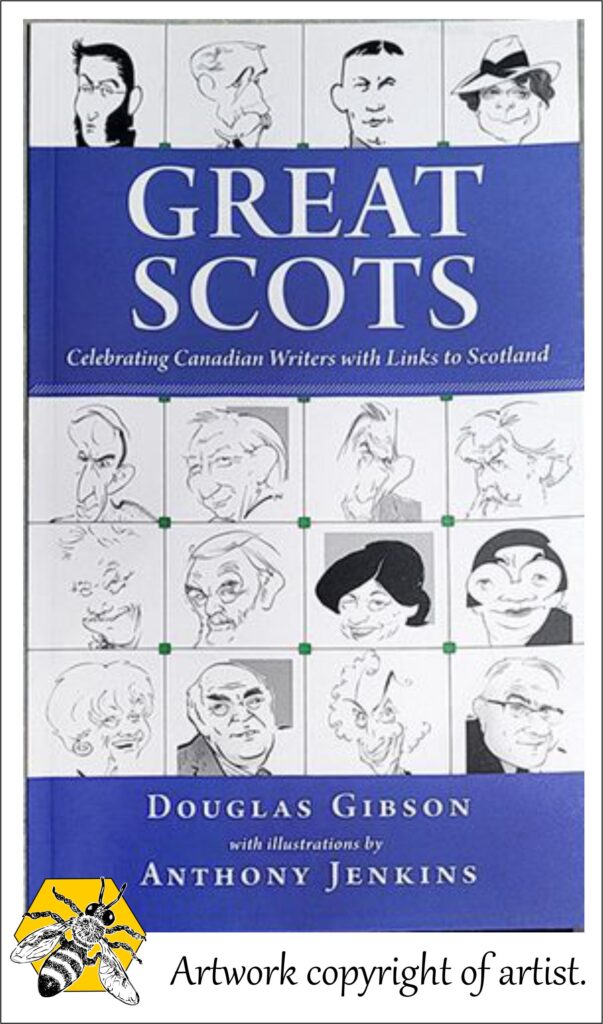 Anthony Jenkins
"Great Scots Book Illustrations"

'Great Scots' by Douglas Gibson, illustrated by Anthony Jenkins.
The book celebrates the lives and contributions of Canadian writers
with links to Scotland.
They are an interesting lot, many – including good friend and Nobel Prize
Winner Alice Munro – were in fact published by Doug over his long career.