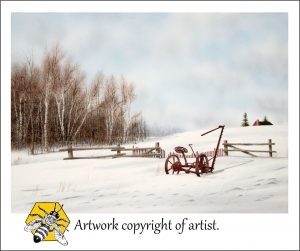 Conrad Mieschke
"Just Waiting for Spring"
Watercolour
28 cm X 38 cm
$450
Exhibited in our "A Creative Buzz" 2018 summer exhibit.
For more examples of Conrad's artwork, see his category on Big Art Buzz or visit his website https://conrad-mieschke.pixels.com/?
Along with his beautiful landscapes Conrad accepts portrait commissions in watercolour and pencil drawings.