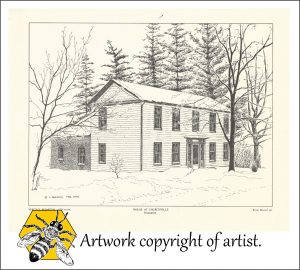 Albert Seaman
"The Churchville House"
Port Hope artist, Albert Seaman, lived in Brampton for many years and was active as an artist and heritage enthusiast when he created his amazing illustrations.
Albert and Andy Donato had launched a Bramalea art group in the years before this Heritage Board publication. Albert served as Chairman of the Brampton Library Board also.