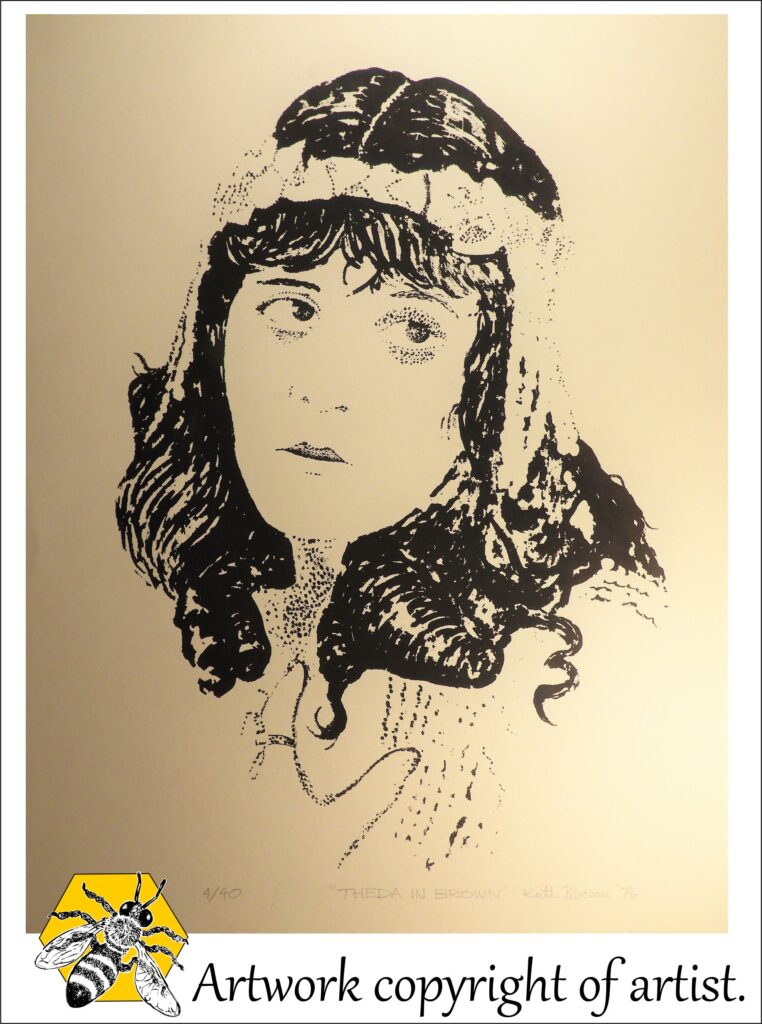 Keith Moreau
"Theda in Brown"
Limited edition serigraph print from a hand-painted screen stencil.
Edition of 40 original hand-pulled prints
20″ X 26″
$45
Dark brown ink on coloured paper stock
Keith is the artist behind Big Art Buzz and welcomes you to the creative hive.
To see more of Keith's artwork, check out his Facebook page.