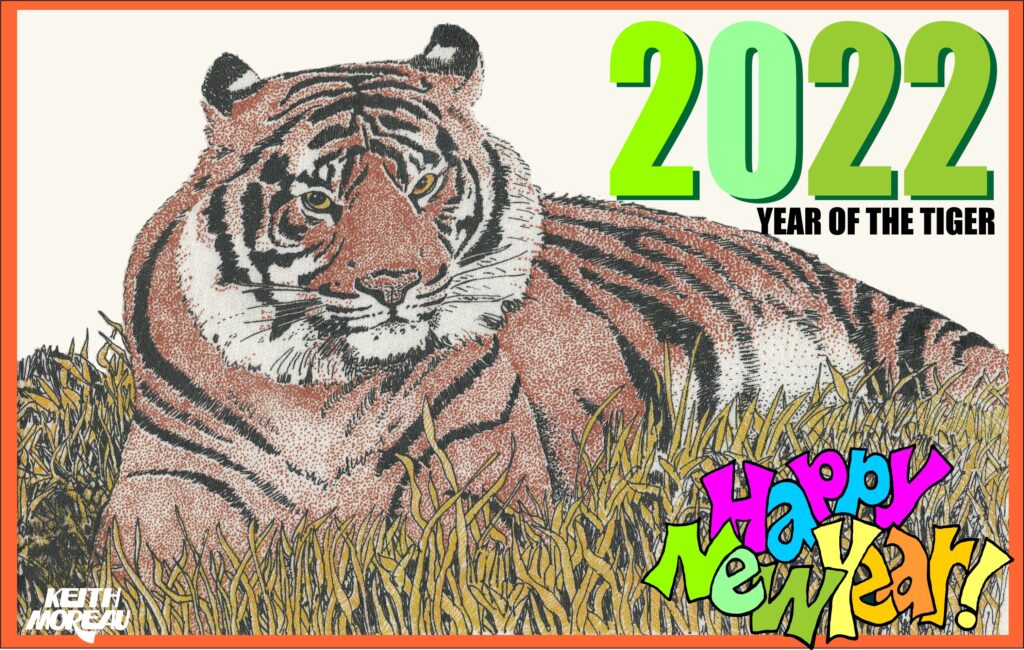 Keith Moreau
"Year of the Tiger"
The tiger was designed for a client sweatshirt. The Happy New Year! was designed by hand for 2022 online greetings (with colour added digitally).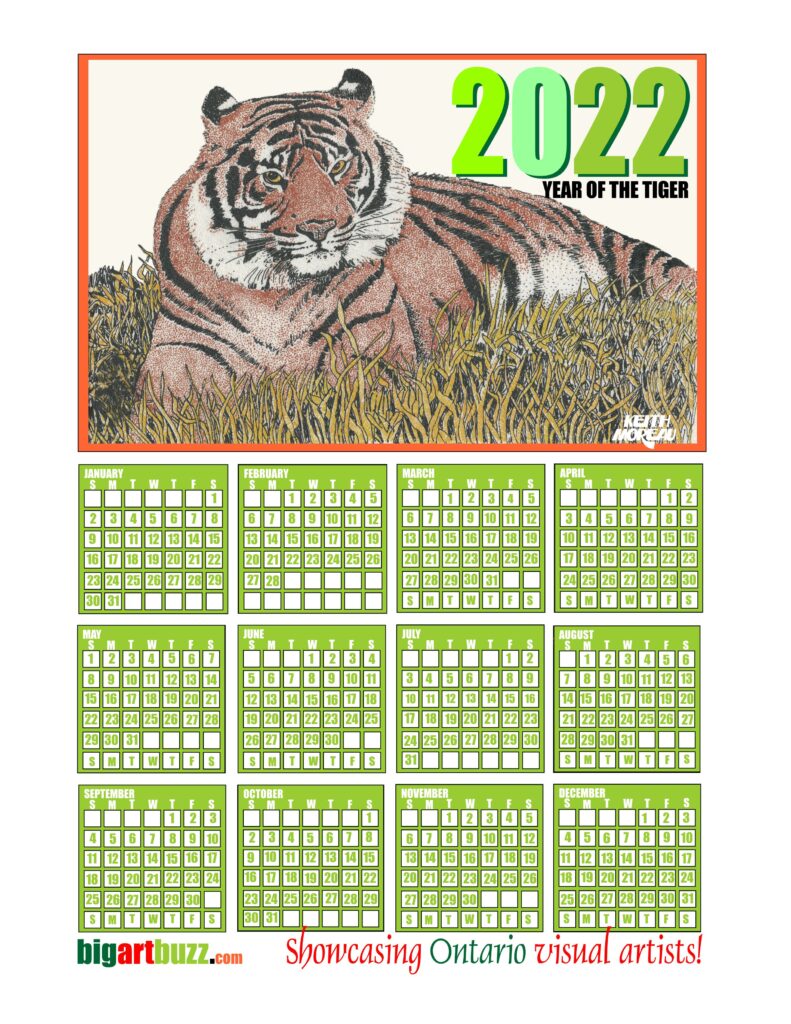 http://www.bigartbuzz.com/wp-content/uploads/2021/12/2022-calendar-4-you.pdf
Click on link above (2022-calendar-4-you) to print (8.5″ X 11″) this calendar for you, family and/or friends courtesy of Brampton artist Keith Moreau.