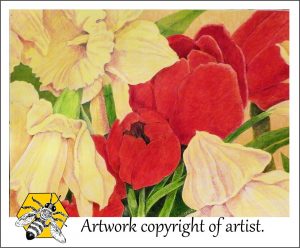 Keith Moreau
"Larger Than Life"
Coloured pencil
18″ X 24″
$425
Created for and exhibited in Annual Floral Show 2010 Canadian National Exhibition in the Direct Energy Centre.
Keith is the artist behind Big Art Buzz and welcomes you to the creative hive.
To see more of Keith's artwork, check out his Facebook page.