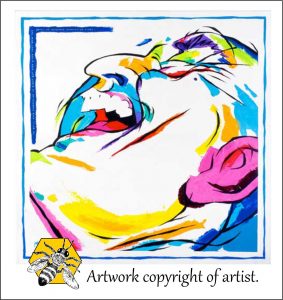 Anthony Jenkins
"Laughter #1"
Acrylic on canvas
$300
First in a series on laughter.
On exhibit in our "A Creative Buzz" art show in the Etobicoke Civic Centre Art Gallery until 4 o'clock Sunday, August 19, 2018. (Reception that day from 2 to 4.)
Gallery at 399 The West Mall. Hours: weekdays 9 to 8 and weekends 9 to 5.
http://jenkinsdraws.com/ for more of Tony's
amazing works under many different categories.