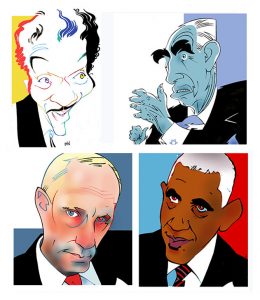 Anthony Jenkins
"Smorgasbord"
A tasty selection of portraiture styles from which to choose. Vivid in print or eye-catching viewed on handhelds.
Unique portraits made to last.
"I'd be delighted to illustrate for you.




I'm fast, no prima donna and my rates are reasonable."


(Originals, framed, make a memorable retirement, birthday, anniversary, promotion, divorce, Nobel Prize nomination gift.)
http://jenkinsdraws.com/ for more of Tony's
amazing works under many different categories.